Here is what to expect when a mailbox is in repair mode :
You will not have access to your Calendar or Contacts on your iOS device
Your Outlook data exists in two locations:

Online Webmail and iOS access: New messages are delivered to this temporary inbox
Offline Outlook on your PC: – previous Email, calendar and contacts items are all here

Items delivered after the outage will only show up in the new temporary inbox. These will be moved later to your existing account.
You may see a number of items delivered at the same time. These arrived during the outage, but prior to you temporary inbox.
You should not add calendar items to your temporary account, rather manually add them to you Offline account to ensure a unified calendar.
You should not file items in your new temporary account
To access your old data, including calendar and contacts, launch Outlook on your desktop PC. When prompted select Use Old Data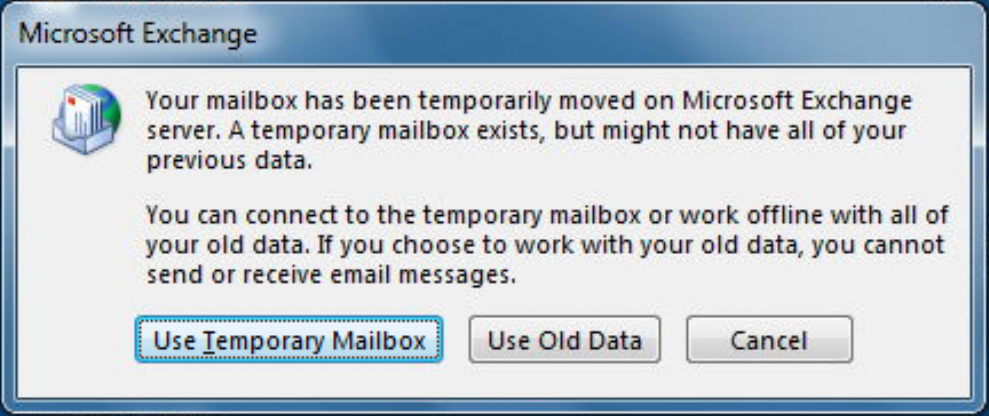 To access your new messages, while also accessing your other Outlook data, you will need to logon to webmail.
It is also possible to switch Outlook to your new messages by closing it (File > Exit). Reopen Outlook and choose Use Temporary Mailbox.